Regulars' Table
2021-07-01 | 6.30 p.m. | Ulmencampus
2020-12-16 | 7 p.m. | online
2020-10-14 | 7 p.m. | Café Käthe
2020-08-05
2020-06-17
2020-02-05
2019-10-23
2019-08-21
2019-04-10
2019-02-06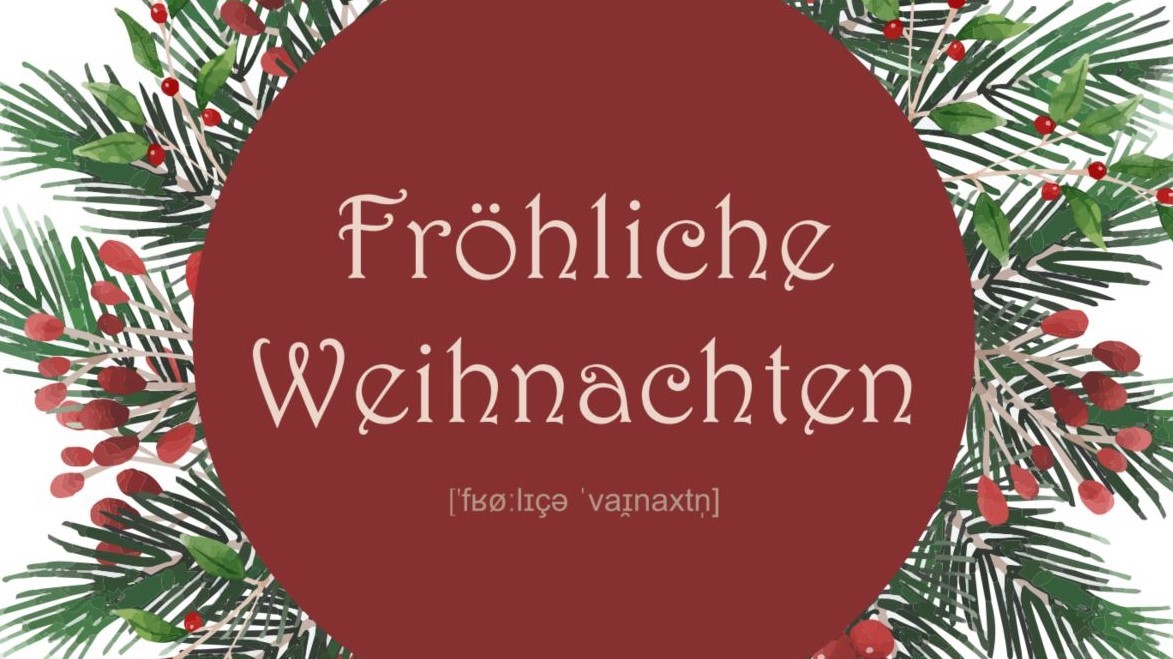 Culture
2021-09-22 A walk with the night watchman
2019-12-12 German Christmas Evening
2019-10-26 Trip to Lübeck
2019-07-13 Trip to Schwerin
Education and Networking
2021-05-21 Intercultural Training
2020-01-31 Intercultural Training
2019-11-28 Career Information Day
2019-02-01 Intercultural Training
2018-11-28 Career Information Day
Regulars' Table
Several times a year, the Welcome Center of the University of Rostock and the Welcome Center Region Rostock invite
all international doctoral students and researchers,
new arrivals in Rostock
as well as their friends, family and interested parties
to the Regulars' Table. This offers the opportunity to simply spend a nice evening in a group of like-minded people from different areas and to exchange views on various topics such as life in Rostock, own projects, networking or career opportunities.
Regular's Table
2021-07-01
Dear all,
a long winter and spring with many restrictions have passed by. Now everything gets normal again. People are allowed to meet in bigger groups, restaurants and cultural institutions open again and more and more people get vaccinated.
Thus, we would like to invite you to our regulars' table. When the weather plays along, we will meet at "Ulmencampus" and have a picnic. Thus, bring a blanket and something to eat and drink. If the weather is bad, we will postpone the regulars' table. But don't worry, we will definitely meet in July.
Date: Thursday, July 1, 2021, starting 6.30 p.m.
Place: Lawn on the Ulmencampus (Ulmenstraße 69, Rostock)
Language: English, German, as you like
Participation fee: none
Registration: not necessary
Don't hesitate to get in contact with us if you have any questions.
We wish you all the best for June and look forward to meet you on July 1.
---
Culture
An important part of a stay abroad is cultural exchange. In order to reflect on one's own culture and to get to know the "country and its people" in Rostock, Mecklenburg-Vorpommern and beyond, the Welcome Center organises cultural events and excursions at irregular intervals together with network partners.
A walk with the night watchman
2021-09-22
Dear international PhD students, Postdocs and Visiting Scientists,
We would like to invite you to a somewhat different city tour with the night watchman who leads you with uniform through the Eastern old town, the oldest part of the city.
To participate please send us a short email until September 14, 2021 with a firm commitment as places are limited.
We look forward to seeing you!
Date: September 22, 2021
Time: 8 p.m.
Duration: max. 1.5 hours
Language: English
Family friendly: yes
Meeting point: in front of St Peter's Church (Petrikirche)
Fee: free of charge; the Welcome Center invites you
Sign up: welcome-centeruni-rostockde until September 14, 2021
Past Events
German Christmas Evening
2019-12-12
Experience the magic of traditional German "Weihnachten" with us!
Dear international PhD students,
Postdocs, Visiting Scientists and
friends of our Welcome Center,
we would like to invite you to a very merry Christmas event!
Smell the scent of freshly baked biscuits, enjoy a cup of mullded red wine while your kids learn how to craft little Christmas ornaments. Feel at home in the sparkling lights of the traditional Christmas tree with typical "Lametta", carol singing and some other surprises we've prepared for you – because in Germany, there can be no Christmas without a little "Heimlichkeit" (secrecy)!
Bring your children and friends with you and join in our traditional "Weihnachtsfeier" – just like we celebrate Christmas in our families. Exchanging little presents is of course a very important part of the Christmas feeling, so we'd like to invite you to bring a nicely wrapped gift (average value of 5 Euros) which will be hidden under the Christmas tree and passed out during the event.
Please send us a short reply via email whether you'd like to join our German "Weihnachten" and if you'd like to bring your partner and/or children and if you want to bring a gift.
We can't wait to celebrate this magical season with you!
---
Education and Networking
In the event area of education and networking, the Welcome Center would like to offer you educational opportunities and support you in (professional) networking with actors from the local economy and with other members of the university and from its associated institutes.
Intercultural Training
2021-05-21
We are pleased to invite you to attend our next Intercultural Training for international PhDs, Postdocs and Researchers.
Date: Friday, May 21, 2021 from 9 a.m. - 5 p.m.
Place: Online (via Zoom)
Language: English
Participation fee: none
Registration: Sign up until May 10 via welcome-centeruni-rostockde (subject: Intercultural Training)
Past Events
Career Information Day 2019
2019-11-28
Dear international PhD students and Postdocs,
We are pleased to invite you to attend our second Career Information Day for international PhDs and Postdocs to be held on November 28, 5 p.m. - 7 p.m. at the IBZ in Rostock.
This Career Information Day intends to bring awareness of available career opportunities for international PhDs and Postdocs in Germany apart from jobs at the university or nonuniversity research institutions - especially in the Rostock area - and provides an understanding of what is required to successfully enter the German job market. Different institutions who help to gain access to that market like the International Placement Services of the federal employment agency will be present, too.
There will be speakers from industry as well, e.g. human resources managers of CENTOGENE AG, SIV.AG and Neptun Ship Design GmbH, giving their tips on how to secure employment in their field of work. This will also include how to apply, what to expect in an interview and what they really look for in international candidates. You are also invited to bring your CV and maybe even hand it in directly. So, don't miss the chance to meet professionals interested in helping you to achieve your professional goals!
Date: Thursday, November 28, 2019 from 5 p.m. - 7 p.m.
Place: Internationales Begegnungszentrum Rostock e.V. (IBZ), Bergstraße 7A, 18057 Rostock
Language: English
Participation fee: none
Registration: Sign up until November 21 via welcome-centeruni-rostockde (Subject: Career Information Day registration)
Participants: 50-70 international PhDs & Postdocs
Please be aware that the event is open for participants of all academic fields, even though the invited companies have an MINT background.
We hope to see many of you there
Your Welcome Center Team