Bank account
Germany is a member of the Single European Payment Area (SEPA). This unifies and simplifies transfers and direct debits in Euros. For transactions you only need a current account and the associated IBAN. For your stay in Rostock it is therefore advisable or necessary to have a current account with an IBAN. You should open an account if you do not already have one.
Opening a bank account
The following documents are generally required to open a bank account:
Personal identification card or passport
Registration certificate from the local registration authority
Residence permit
In order to open a current account you must therefore do the following in advance:
register your residence at the local office ("Ortsamt") and
if necessary, apply for the residence permit at the Migration Office.
You will receive a tax identification number (Tax ID) by post after you have registered your residence. You must notify your bank of this number within 90 days. You can also hand it in later within the 90 days.
It is advisable to make an appointment with the bank to open an account. Perhaps a colleague or an acquaintance with a good knowledge of German can accompany you to this appointment.
(Cash) payments in Germany
When you open a current account you will be given an EC card and possibly also a credit card. The EC card allows you to withdraw cash from an ATM and to pay in shops without cash. The credit card is often required for online transactions. Most current accounts also offer the facility of online banking for online transactions.
In day-to-day life in Germany, payment in cash is frequently used.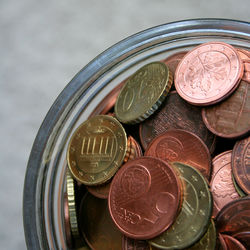 Please feel free to contact us if you have questions or problems with opening a bank account.
You will need a bank account to carry out the following transactions, among others:
● Paying your rent
● Paying your insurance policies
● Paying your broadcasting fee
● Possibly to receive your wages
● Possibly to receive child support payments
When you enrol at the university:
● Paying your semester fee
● Receiving your welcome payment